6. Try out the "lip grip" exercise.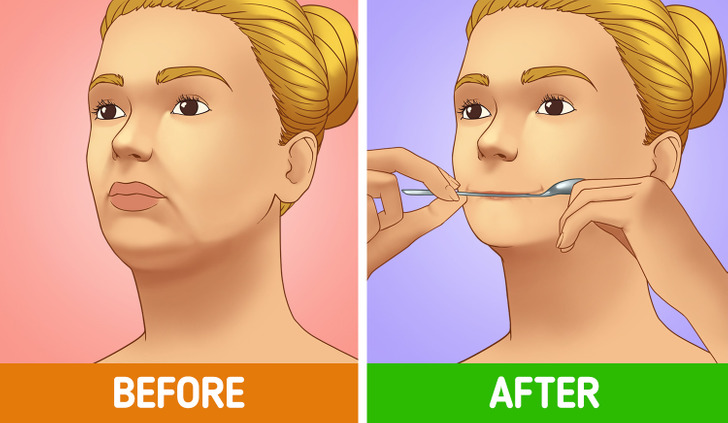 Lip grip is another amazing exercise for toning your face muscles. Wrap the lips around your lower and upper teeth. Insert the spoon between your lips and press the lips together. Try to pull the spoon out using both hands. Hold this position for several seconds before releasing. Repeat 4 more times to tighten the jaw and the skin around your lips.
7. Smile to smooth your face.
>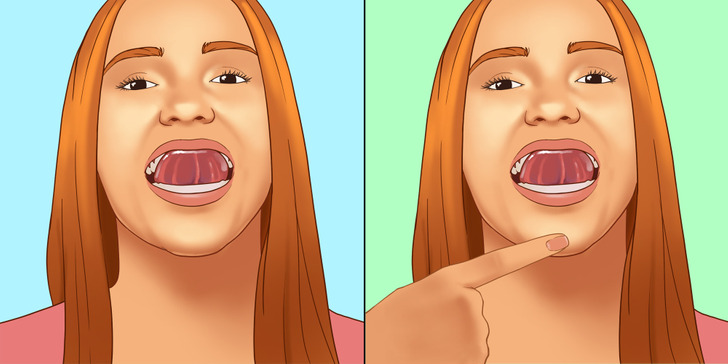 This exercise can do wonders for your cheeks. Open your mouth slightly and cover your teeth with your lips, so they're hidden. Then smile as widely as you can. Put your index finger on your chin and tilt your head back to open your jaw, before returning to your natural expression. Do 7 reps every day. This exercise will help you tighten the skin, especially on your cheeks.
8. Lift your lower face with a spoon.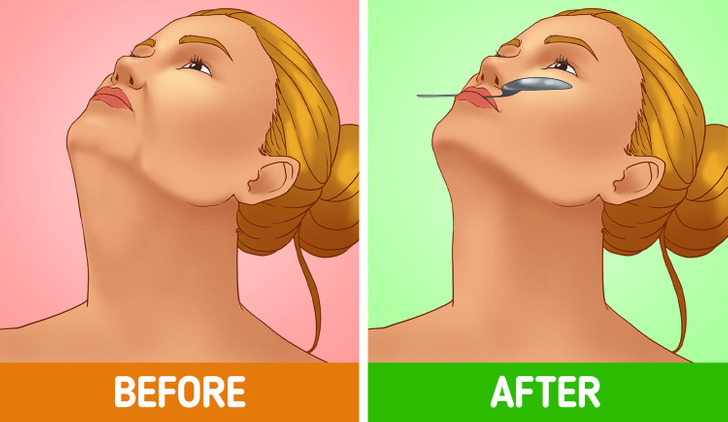 One more exercise with a spoon will help you firm and lift your lower face and reverse the "sunken-mouth" look. Tilt your head back and extend your lower lip. Place the spoon on your lower lip and try lifting that lip with the spoon on it. Hold for several seconds and then release. To see results, you should repeat this exercise 5 times.
Have you tried facial yoga exercises? Did you notice any changes in your appearance?